First of all ,hope you are save in current virus situation ,safety is most important .
We can do customized service for you,we even can improve your product .I will show you in 4 steps.
First step ,we will talk about the drawing with you .
If you have drawing ,please send to us .If you not have drawing ,please give us all datas in details ,including which material ,what surfacing plating you need and quantity ,we will give you feed back very soon.

After make drawing ,we will discuss with you and modify it until you feel it is ok .Of course ,in this period ,we will give you suggestion according to our professional technique
Second step,if we need make mold to produce
we will quote mold fee and sample to you .Every product and service has different levels,we only quote reasonable fee,so please do not compare our products and service with low quality ones .We make mold cost money ,make samples need buy material ,adjust machine ,test samples .We also need pay salary to our workers when they make samples.Same time ,we will quote you how much weight of the sample is ,how long time will producing takes .
We produced more than 3000 kinds of fasteners .Please check several items picture as below .
The 1st one ,we designed for a customer in USA who produce baby chair ,he found his former supplier ,but his supplier only know how to produce ,but without ability to design ,so he found us .It has 8 parts ,he send us his product sample ,we design and make drawing for him ,our samples totally work well and he satisfied a lot of it .Then he place orders to us regular .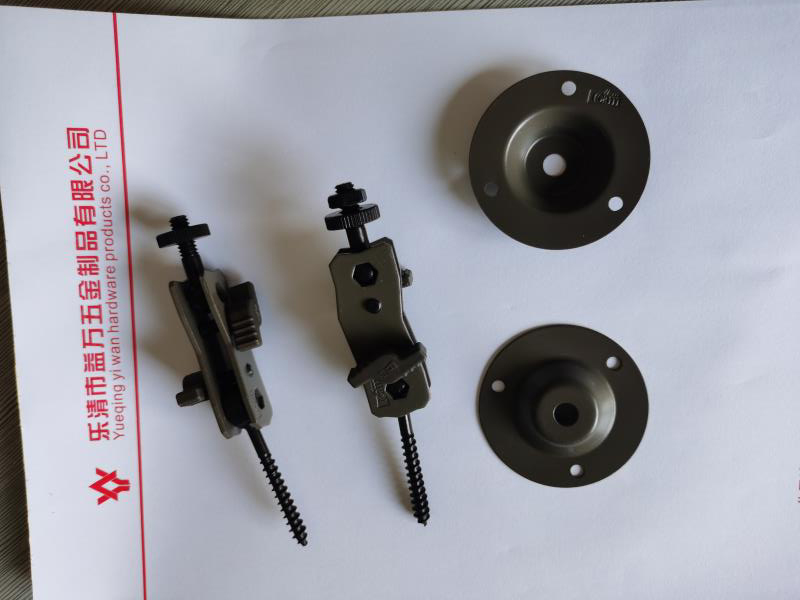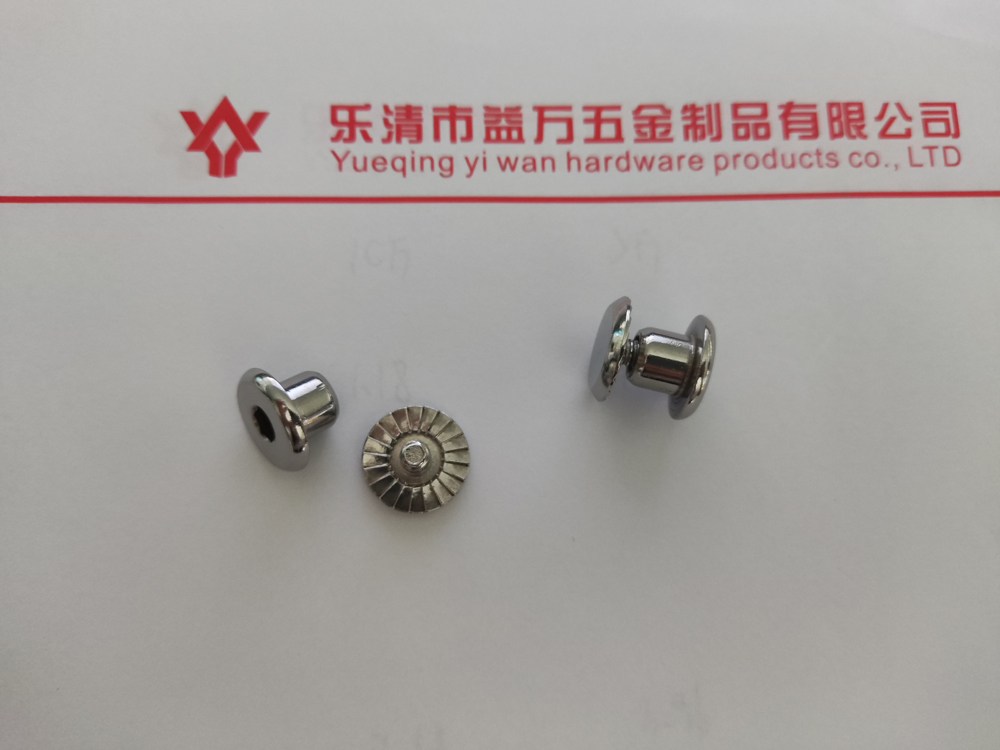 The 2nd one ,we designed for a customer from Norway .He produce our door knife ,his knife is very high level which sells over 200 euro a piece .It can cut something ,it can also be a article for just collect .He find us to design a rivet with his logo .This logo seems simple but need high level technique to control the deepth of logo with the quality of the head of rivet .Before find us ,he failed 2 times .Finally ,he conquered by our beautiful rivet and wonderful service .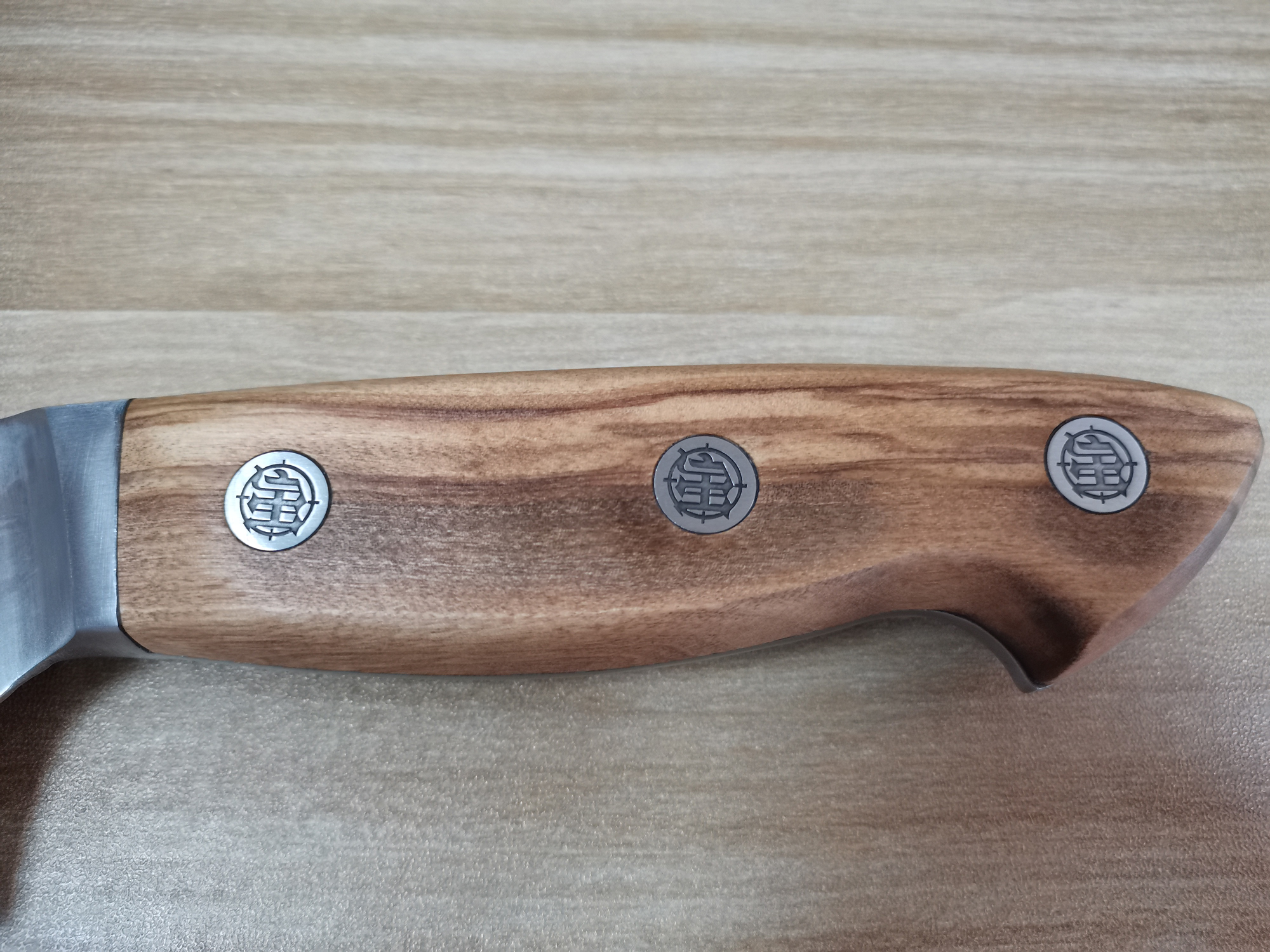 The 3rd one is from a France customer .His factory produce man belt .Yes ,the belt which you use every day .We also design and produce for him with beautiful logo .France person like human ,lucky that ,we also like human

Third,if you have request ,we can make new packing for you
For example ,the lucid blister card as below .
Fourth,if you need other service ,for example check some information
call somebody in china ,please connect Mr Justhink ,he like to make friends and he willing to help you ,the service is free!
Hot Product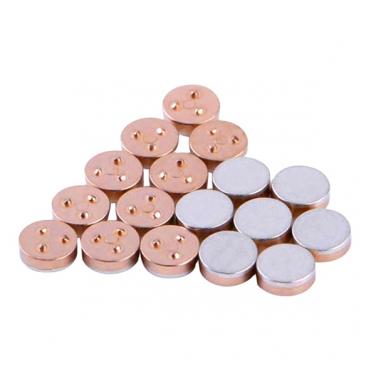 Contact Rivet
Item name Material Surface plating ...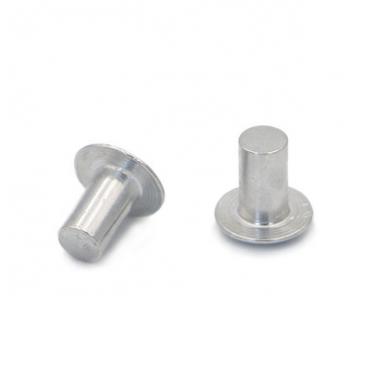 Countersunk Head Rivet
Item name Material Surface plating ...